Community
David Richardson believes that it is important to give back to the community he calls home. His involvement reflects his natural inclination to give back. From the beginning of his career, his commitment of time and financial support to many Vancouver Westside associations, clubs, organizations and events has helped shape the neighbourhoods in which he works and lives. His support is extensive and ongoing.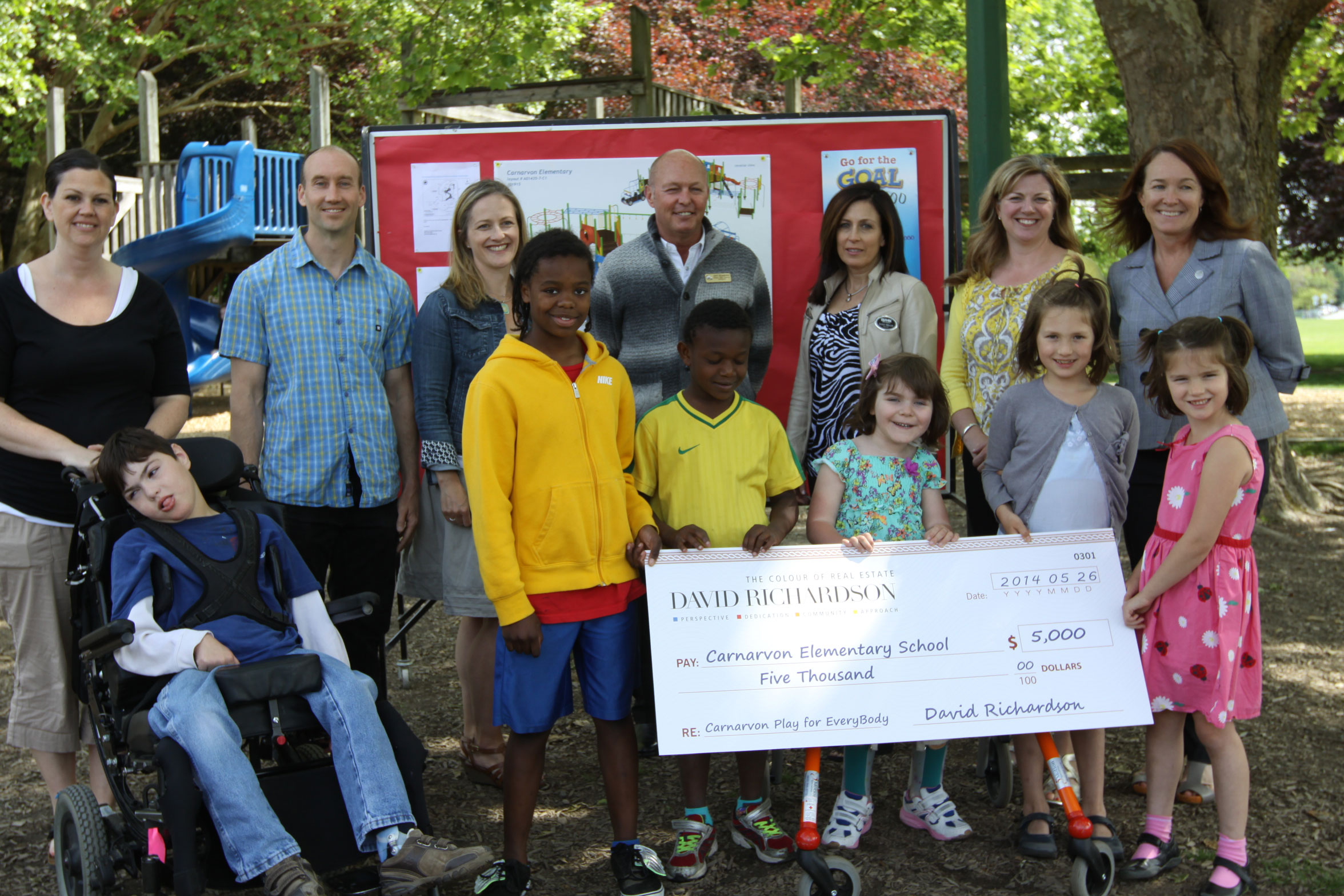 On behalf of the staff, students and parents of Carnarvon Elementary School, I would like to thank David Richardson for his generous donation to help with the replacement of our playground. Carnarvon is a wonderful school in the heart of a vibrant community. David's donation has brought us one step closer to creating a play space for all of our children.
~ Luke McDonnell & Janet Hebden, Kitsilano.
"I have been associated with David Richardson in business, fundraisers and simply as good friends, for 25 years. In the 40 or so years of my own business, David is undoubtedly one of the most honourable businessmen I have had the pleasure of dealing with. As chairman of The Hellenic Community of Vancouver's Gold Plate Dinner, I am also so very thankful to David who has annually been one of our top five supporters - helping us raise more than $ 2.5 million."
~ Terry Sklavenitis, Hellenic Gold Plate Dinner

"David is a generous and caring philanthropist who has donated substantially to West Side Family Place for many, many years. His commitment to young children and their families enhances early childhood development, strengthens families and builds community."
~ Sue Stevenson, Principal Carnarvon Elementary School
"David Richardson is a big-hearted individual who shows his commitment to community through his annual support of the many fundraising events for our Vancouver Thunderbird Minor Hockey Association. His very generous sponsorship is greatly appreciated."
~ Ed Wong, Director Vancouver Thunderbird Minor Hockey Association
Featured Listing
3055 W 15th Avenue - $2,288,000